Deck-Rite Announces Expansion into Transport and Rail Sector
Deck-Rite continues growth by expanding its core services into the Transport and Rail Sector.
Contract awarded April 2019 to include 15 trams (75 in no carriages) for mid life upgrade work to supply and install the flooring and fabrication of seating profiles.
Deck-Rite continues to expand its core services into the transport and rail sector.
Testimonial from Mark Dickman, Overhaul Manager at Alstom: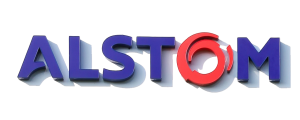 "Alstom contracted DeckRite to install a new floor within the Nottingham Incentro Trams, something that had never been done before, completing the look by installing new resilient floor covering on all floor surfaces and driver's cab environment.
A new supplier to Alstom and the rail sector, it has been a pleasure working with DeckRite. A professional and "hands on" attitude has enabled us to launch this difficult project with ease.
All team members sent to site have given 100% commitment to the project, working closely to resolve any initial issues and leaving us with a high standard of finish on both aspects of work. I have no doubt DeckRite will be a major contributor within the rail sector, in the near future"
Mark Dickman
Overhaul Manager
Alstom NET Tram Depot
Nottingham